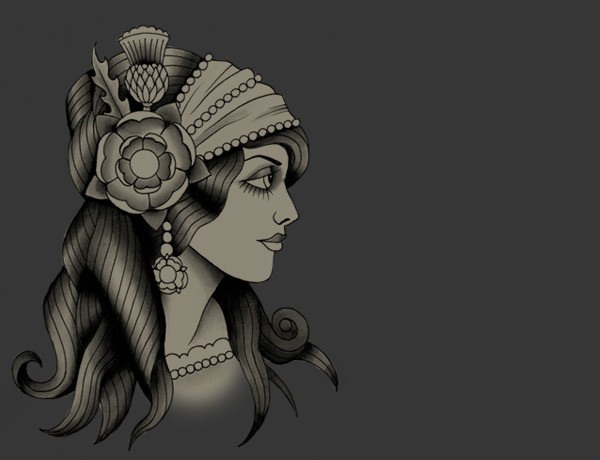 Scottish Rose Tattoo is an artist run shop with a belief in superior work that is professionally executed.
Scottish Rose started with the dream of artist husband and wife team, Peter and Jenna McLeod and named after their daughter's nickname; their little Scottish rose. Added to the talent pool of the shop is the talented work of artists Catfish, Austin Gibson, Jason Pate and Jordan Schanche. We also have the amazing Kristy Rasmussen-Vincent, Jenna Mcleod , Taylor and Honey for all your expert piercing and custom jewelry needs.
Come in to realize your dream.
Scottish Rose Tattoo
1214 East Moore Lake Drive
Fridley, MN 55432.
Call: 763-571-2060.
COVID UPDATE:
All tattoos and piercings are by appointment or walk in if available and mask use is mandatory inside the shop at all times. Piercings under the mask require proof of vaccination at this time. Give us a call and we will do our best to get you scheduled with an artist as soon as possible. Thank you for your understanding and hopefully we'll get through this pandemic soon.
We are open 7 days a week.
Monday 12-9pm
Tuesday 12-9pm
Wednesday 12-9pm
Thursday 12-9pm
Friday 12-9pm
Saturday 12-9pm
Sunday 12-6pm
Shop minimum for tattoo is $100.
A non-refundable deposit is required for appointments, but goes toward the cost of the tattoo.
Please call the shop and ask about I.D. requirements for minors when getting piercing done.
Piercing can be done on a walk-in basis or you can make an appointment.
Currently we are not doing any oral piercings at this time. We will be back to normal as soon as it's safe to do so. Thank you for your understanding.
*PIERCING PRICES BELOW DO NOT INCLUDE COST OF JEWELRY AND TAX
*Piercing jewelry is between $40 - $60+ depending on the piercing and jewelry choice.
Ear:
Lobe Single $20 Pair $30
Rook $40
Daith $40
Tragus $40
Helix $40
Conch $40
Snug $40
Industrial $60
Triple Helix $100
Orbital $60
Nostril $40
Septum $40
Navel $40
Nipple:
Single $40 Pair $60
Tongue $40
Eyebrow $40
Lip $40
Monroe $40
Labret $40
Medusa $40
Surface $50
Microdermal $50
Genital $60
Jewelry Change $5